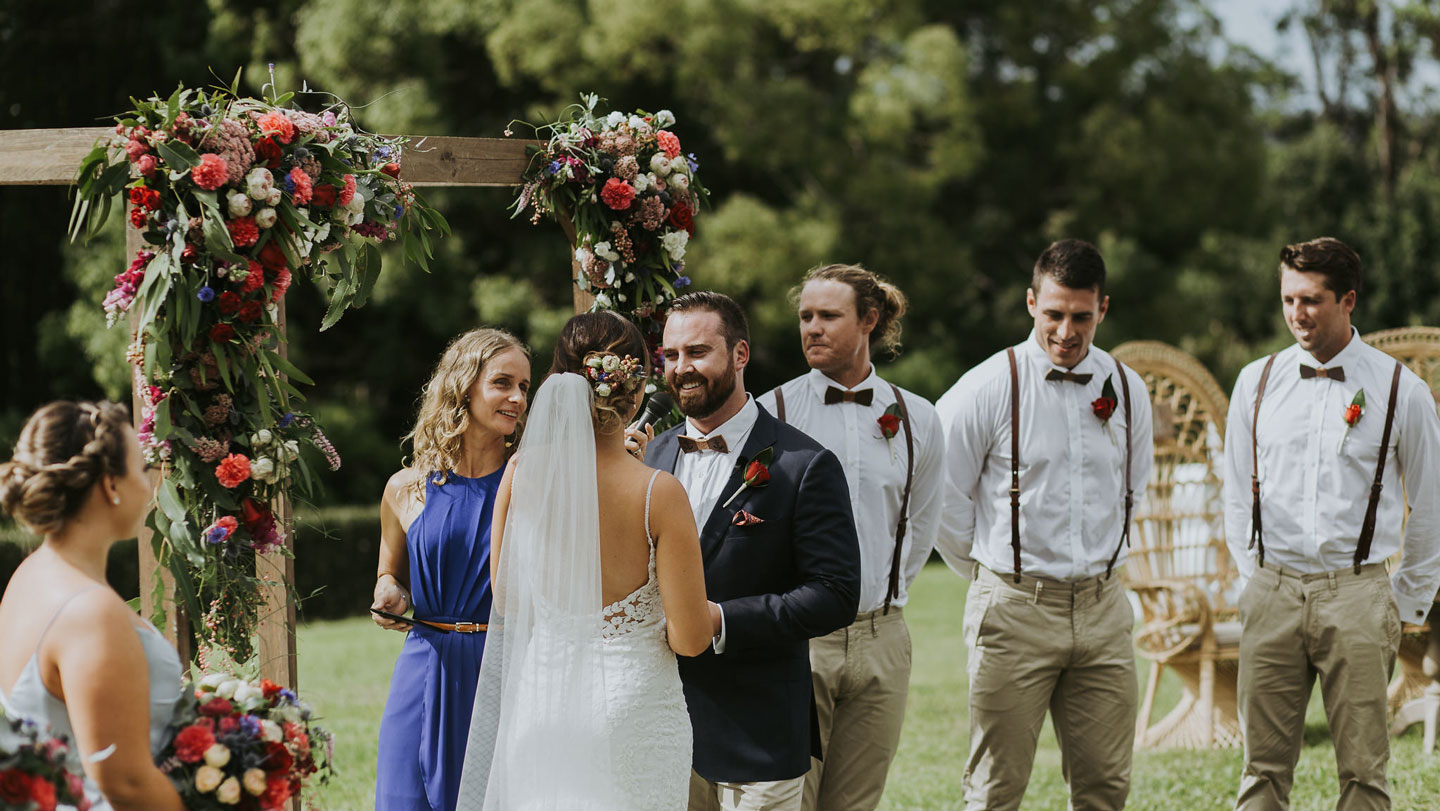 Warm Relaxed Ceremonies
with Soul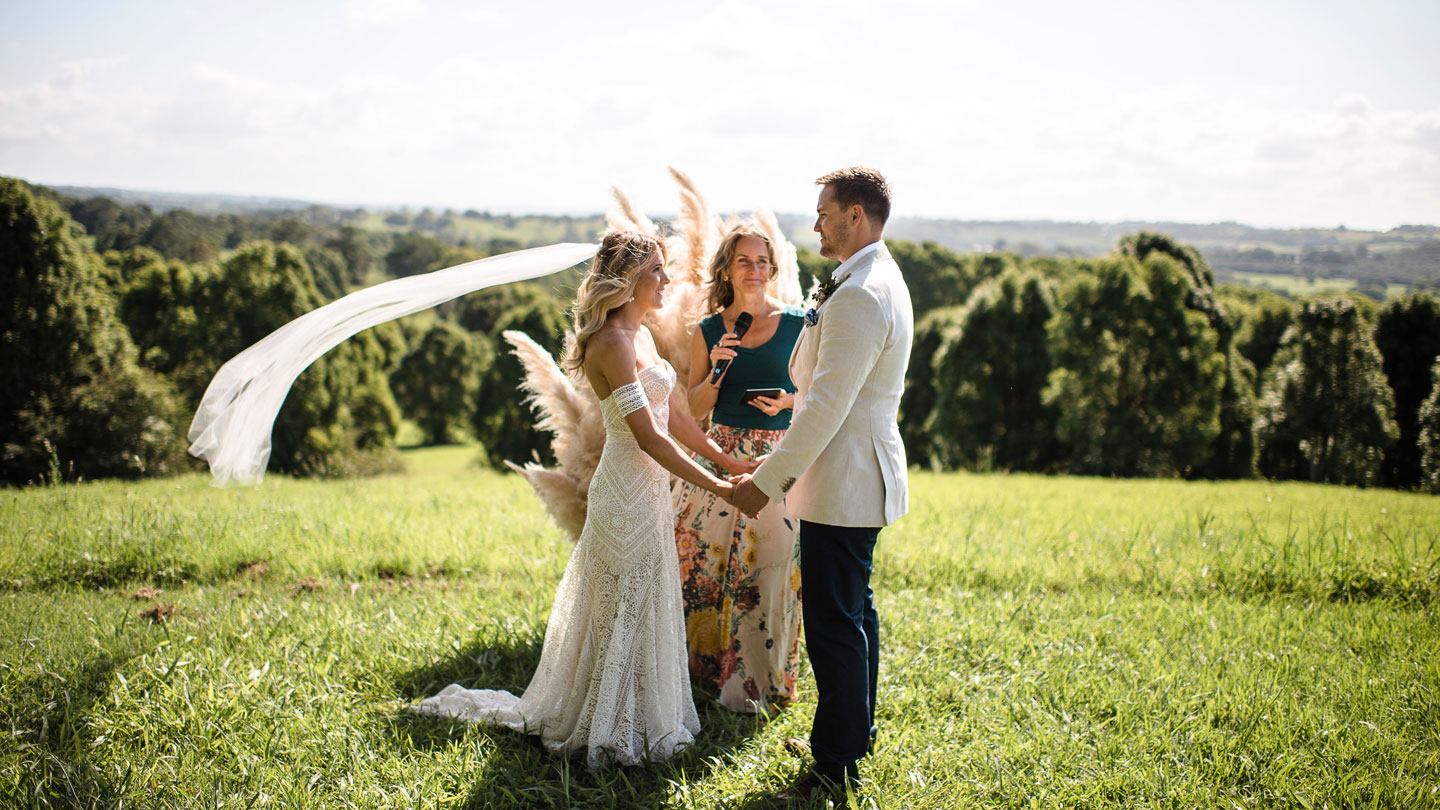 Magical Weddings in
Byron Bay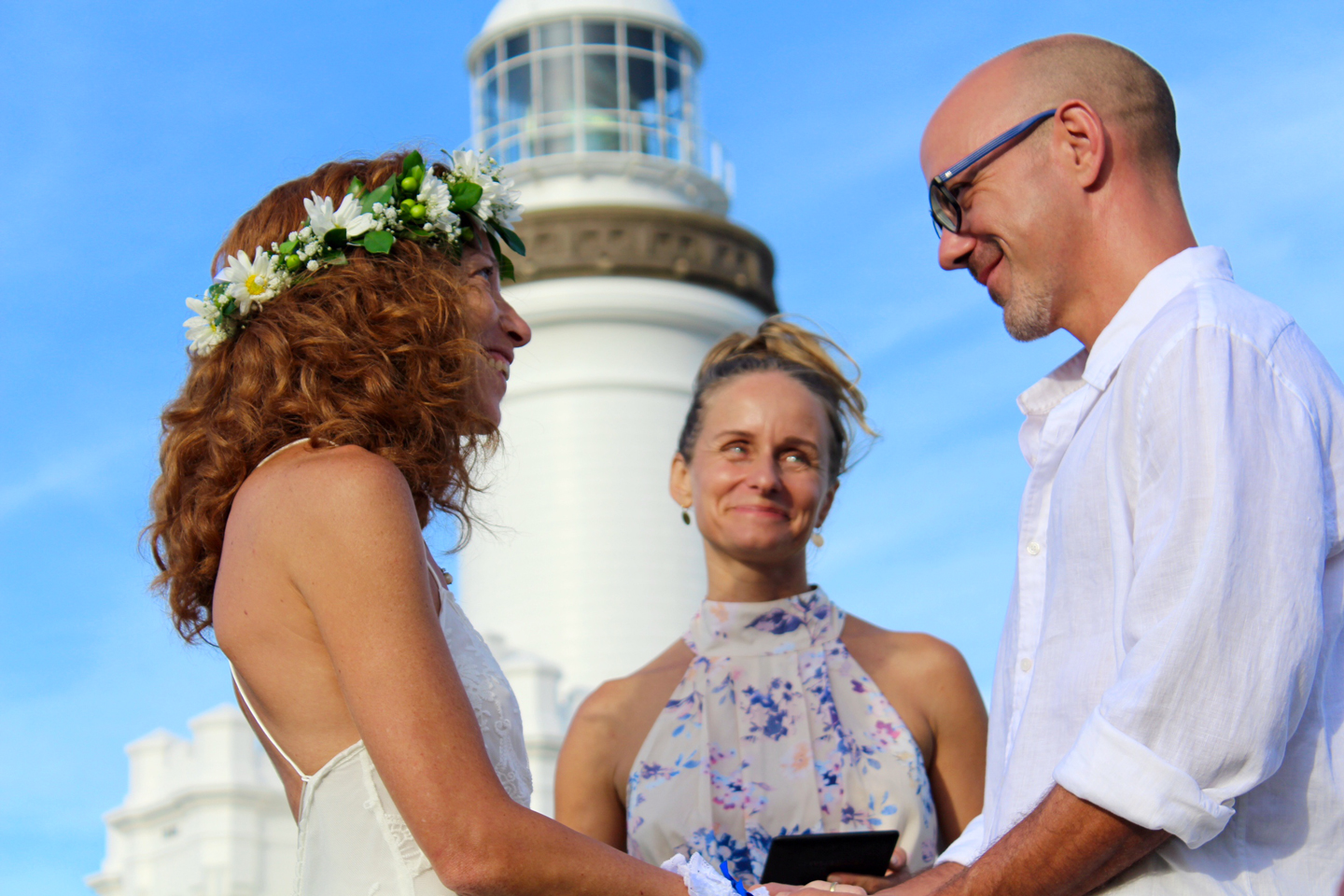 Take a deep breath and look into each other's souls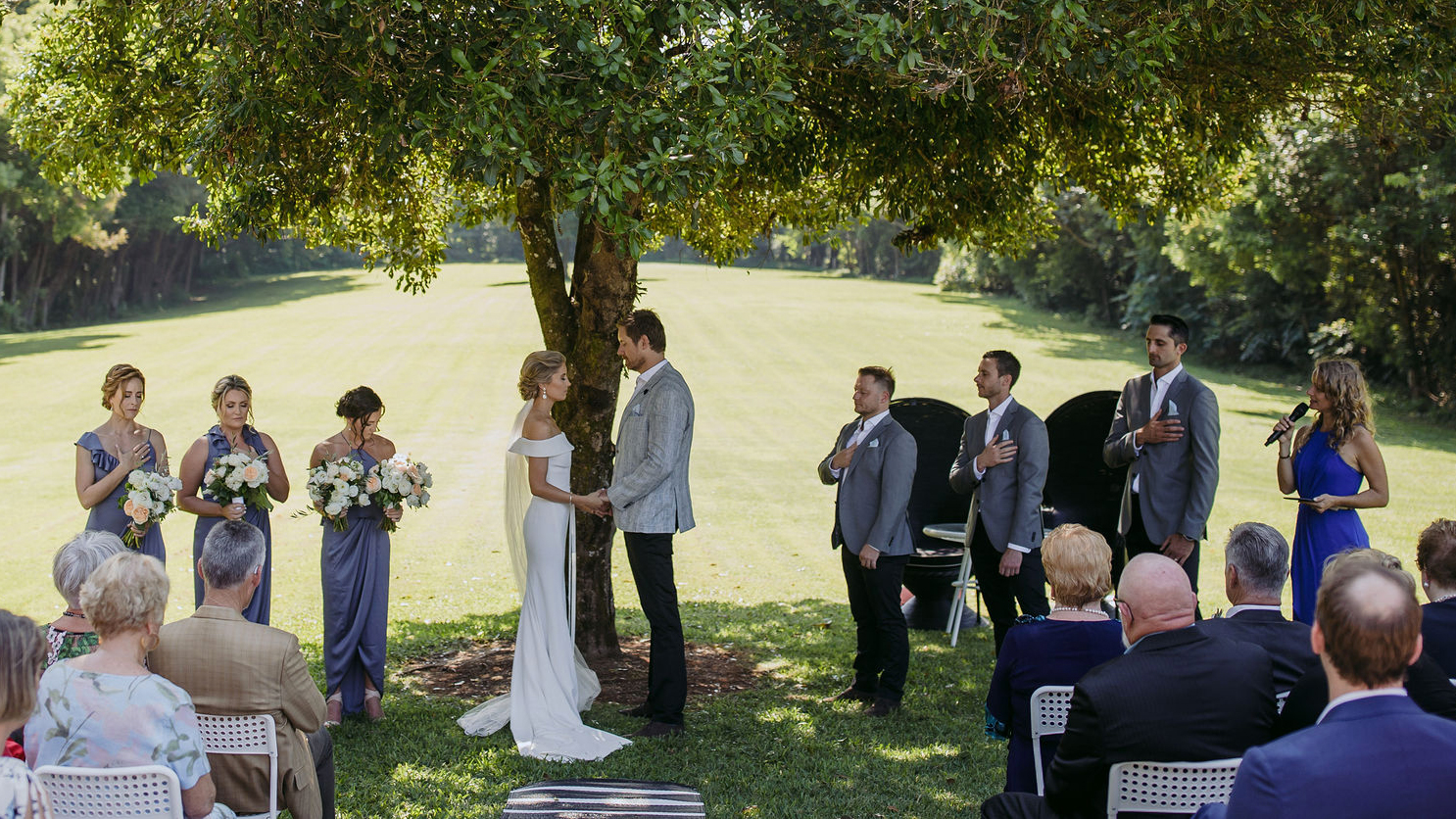 A Byron Bay wedding will be a truly magical experience
Congratulations and Welcome… maybe we will also be a perfect match
Getting married is precious, amazing, high vibration moment in your life… and my passion is to create a beautiful relaxed ceremony that feels completely aligned with you as a couple.
Personal, customised and perfectly you.
Working with me, everyone at your wedding will enjoy the meaningful expression of your love story, (not the fluffy generic version) which will be delivered with warmth, reverence and fun (at the right moments).  I won't steal your limelight, but I will absolutely shine the light on your love.
"Honestly, the ceremony you put together for us was magic, absolute magic. There was nothing to add, nothing to make better, just perfect— simply mind blowing your ability to curate and execute such an intimate experience based on two people you've really just met.
We will forever be grateful for having you in our lives, even just for one day, you are amazing at what you do!"