A magical elopement in the Sand dunes
Tom & Kristine's elopement was simple and sublime in a magical beach location. With their cuddly toddler, photographer & babysitter as witnesses we set off to a very secret location that I suggest to special couples who are looking for privacy and simple natural beauty (and a little bit of elemental magic) for their nuptials.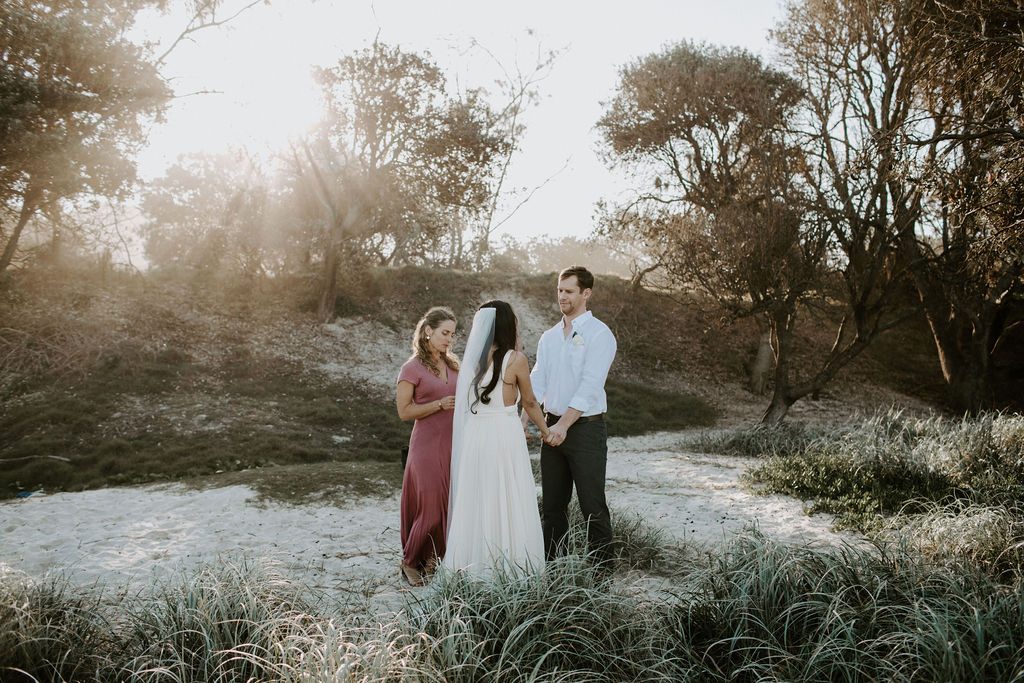 These photos really speak for themselves… there were happy tears, unbridled joyful moments, and a palpable sense of magic through out the ceremony.
I absolutely love the timeless oriental beauty of Kristine, and it was all so perfectly captured by Nina Claire Photography.